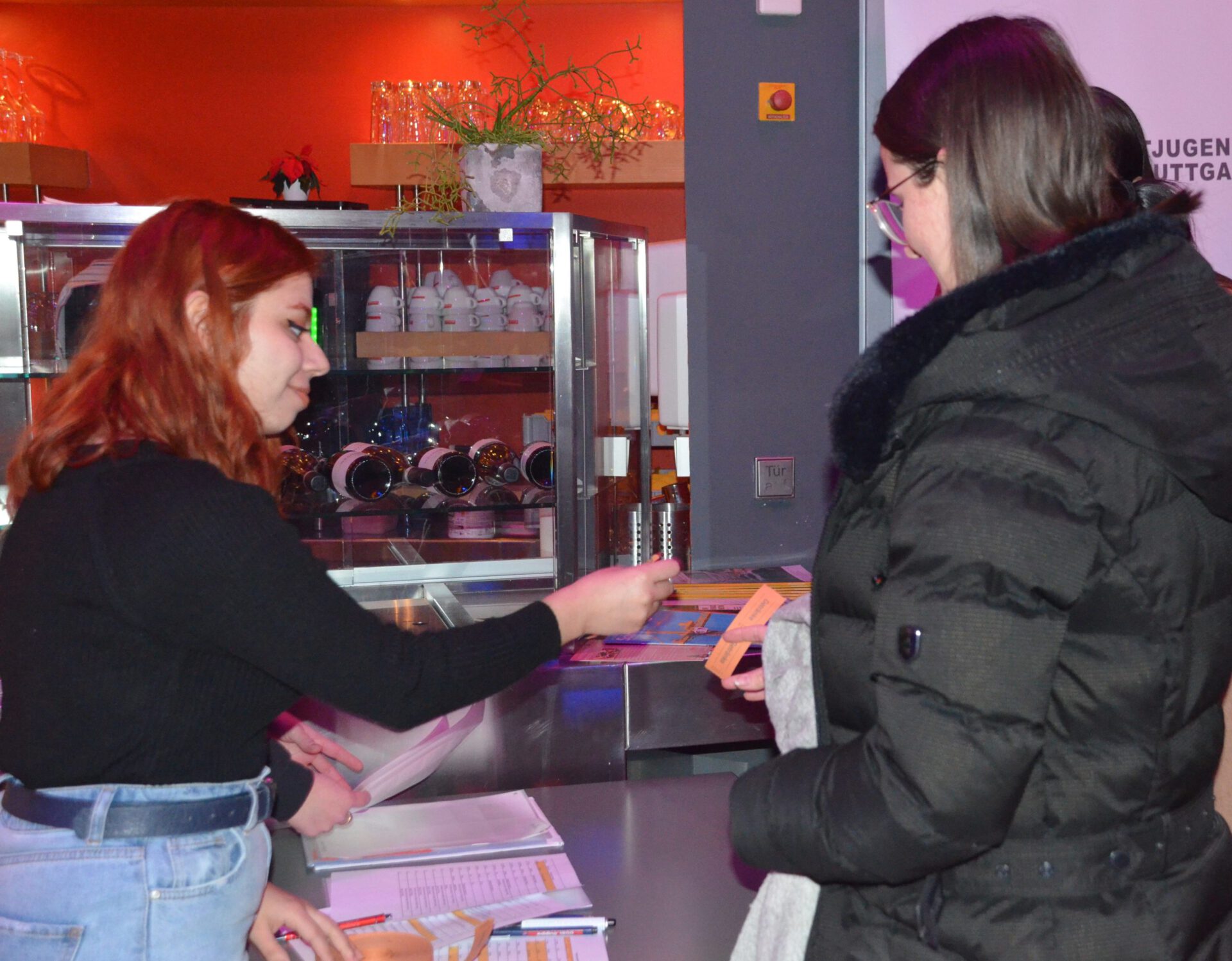 Hosting Organisation/ Volunteering at Stadtjugendring Stuttgart
Stadtjugendring Stuttgart (SJR) is a non-governmental democratically organized umbrella organisation of youth organisations, youth groups and initiatives in Stuttgart. We have a vacancy for a volunteer within the European Solidarity Corps for 12 months in our office (start: 01. October). As a volunteer you will get an idea of how youth participation can be promoted in local and international youth work.
More than 60 different member organizations (NGO s) reflect the diversity of youth work and offer activities in the field of music, sports, environment, cultural heritage, religion, democracy, health, inclusion, urban culture, culture/fine arts, gender issues, camps for kids or youth.
If you are interested in volunteering at Stadtjugendring Stuttgart read more about below.
Current volunteer – Elif Yalvaç  from Turkey / Testimonials from volunteers at Stadtjugendring. Check out our Blog.
Project description
As a volunteer you will collaborate with our staff members, the volunteering youth leaders or youth workers within our member organizations, and our project partners.
There will be practical tasks as well as administrative in the daily work. You will support the implemen-tation of workshops/seminars, international youth exchanges, and out-and indoor events. Attending youth activities within our member organisations will give you the opportunity to discover the diversity of youth work and youth participation in Stuttgart.
You will get qualified in our yearly youth leadership training aiming to acquire competences for assistance in projects within our member organisations.
We invite you to think on how you can contribute with your talents in self-organised small projects.
Required skills
We would like the volunteer to have a genuine motivation for working in the field of youth and for an intercultural experience. You should be willing to contribute with your own experience and be responsible for all kind of work- related appointments and tasks. Your workstation will be in the office. You should like office work and want to discover what kind of practical and administrative support is needed to implement youth projects and lobbying for youth work. To achieve a smooth integration at Stadtjugendring and in the local community English and some basic German language skills are helpful. We will provide an intensive German language course to give you the opportunity to learn German during your ESC-volunteering.
Accomodation/ Pocket Money/Allowance
Stadtjugendring Stuttgart will provide you with accommodation in a Youth Residence in the city center. You will be living in a fully equipped single room (bed, table, cupboard free WIFI-Access), shared bathroom. A fully equipped kitchen and a balcony are on each floor. Further facilities include a laundry, a TV-room, etc. The renting and ancillary costs (electricity, water,…) will be covered by Stadtjugendring Stuttgart. You will also receive a monthly allowance to cover your food, transport and other costs. A pocket money is paid as well.
How to apply?
No current call for volunteers. An annual call is launched End of March.