Nebenjob! Wir suchen Dich!!!
Unser Freizeithaus Höfle braucht eine "gute Seele".
Zum baldmöglichsten Zeitpunkt suchen wir eine neue Hausbetreuung (Nebenjob auf 450,00 Euro-Basis) für unser Selbstversorger Jugendfreizeithaus im Höfle in Mittelberg/Kleinwalsertal.
Wenn Du gerne eigenständig arbeitest, ein freundliches Wesen hast und handwerkliches Geschick mitbringst, bist Du bei uns richtig. Du solltest gute Deutschkenntnisse haben, gerne mit Menschen zu tun haben und mit dem PC umgehen können.
Deine Aufgaben:
• Ansprechpartner vor Ort für die Gruppen bei An- und Abreise
• Ständige Sicherung des Hauses vor Nässe, Kälte und Schäden
• Durchführung kleiner Instandhaltungsreparaturen, Außenarbeiten
• Beauftragung und Beaufsichtigung von Handwerkern bei Bedarf
• Beschaffung von Reinigungsmitteln etc.
• Mülltrennung und -entsorgung
• Wäschefahrten
• Verwaltungsaufgaben (Gästemeldungen)
Wir bieten Dir ein sicheres Arbeitsverhältnis, ein abwechslungsreiches Aufgabengebiet und viel Freiraum bei der Gestaltung deiner Arbeit bei guter Bezahlung.
Deine Bewerbung richte bitte per Email an:
Esther Strohm, esther.strohm@sjr-stuttgart.de, VUJ e.V., Burgenlandstr. 15, 70469 Stuttgart 
.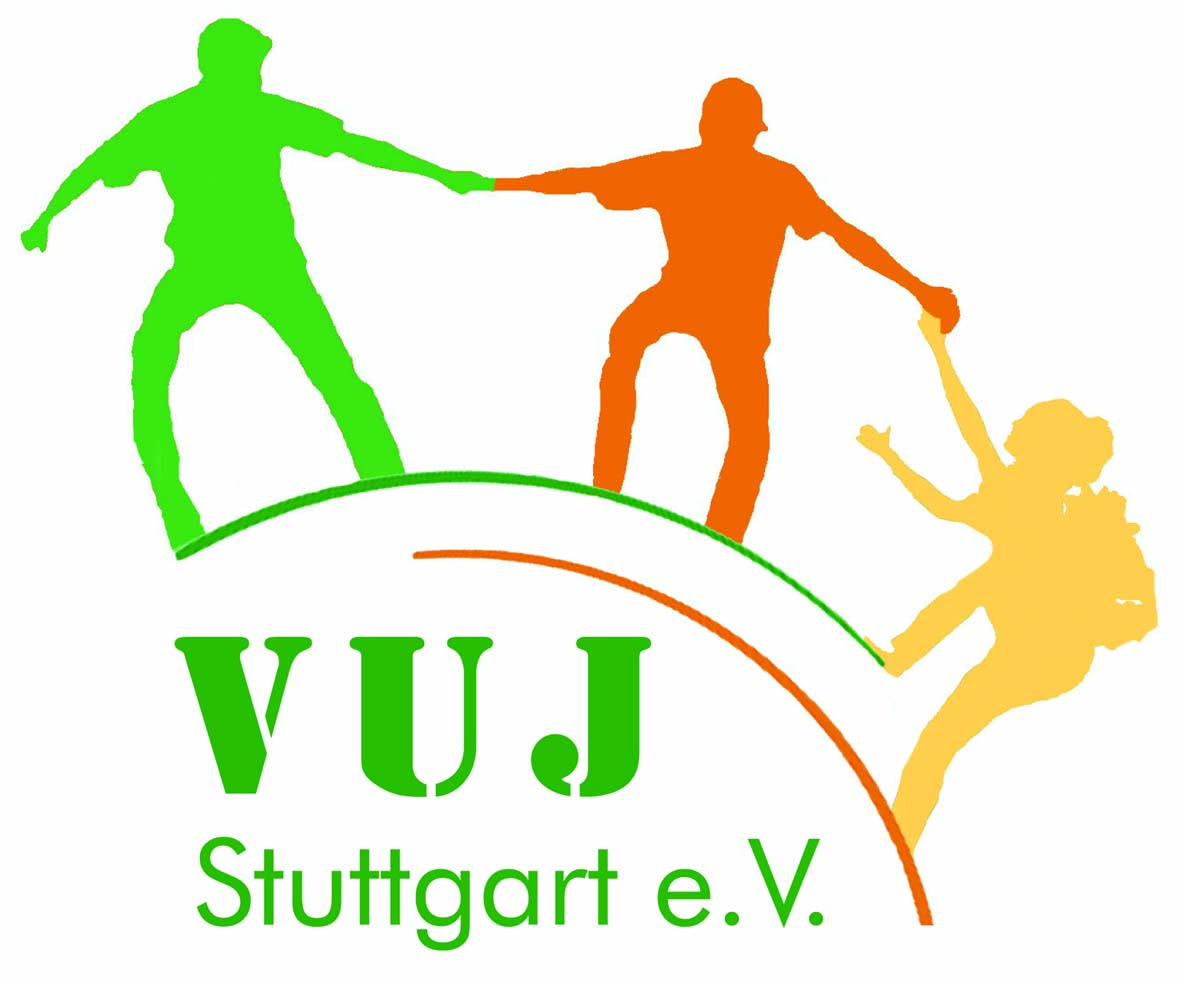 "Discover Youth participation at local and international level" 2022-2023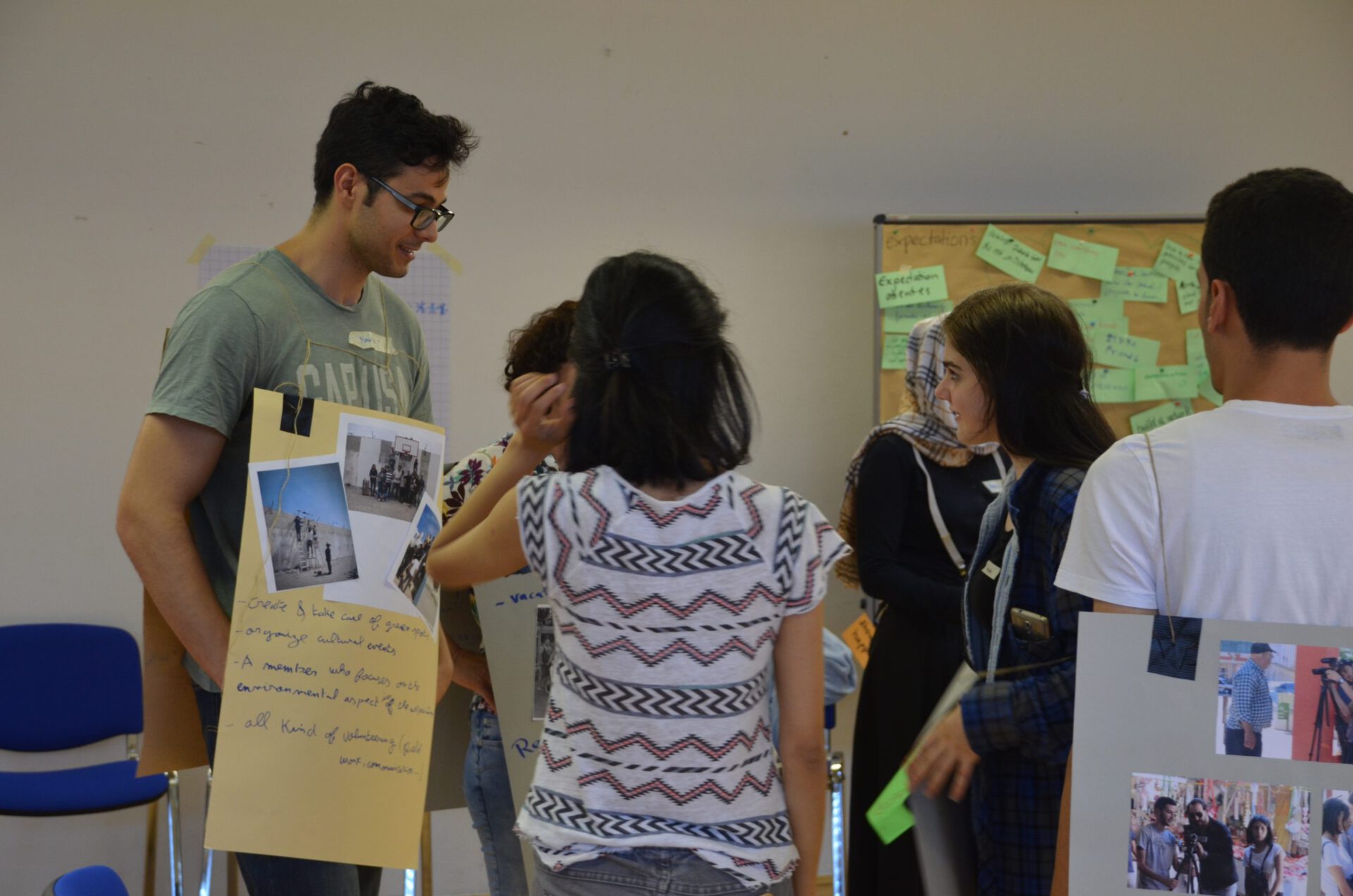 Stadtjugendring Stuttgart is looking for a volunteer (18-30 years) who is interested in promoting youth participation in local and international youth work, discovering the diversity of youth work within our member organisations and curious of non-formal learning.
We would like the volunteer to have a genuine motivation for working in the field of youth and for an intercultural experience. You should be willing to contribute with your own experience and be responsible for all kind of work- related appointments and tasks.
Good English and some German language skills are helpful. We will provide an intensive German language course to give you the opportunity to learn German during your ESC-volunteering.
Start: 29.8.2022 / End: 28.8.2023. Deadline to apply: 10.6.2022
About Stadtjugendring Stuttgart
Stadtjugendring Stuttgart (SJR) is a non-governmental democratically organized umbrella organisation of youth organisations, youth groups and initiatives in Stuttgart.
More than 60 different member organizations (NGO s) reflect the diversity of youth work and offer activities in the field of music, sports, environment, cultural heritage, religion, democracy, health, Inclusion, urban culture, Culture/Fine arts, gender Issues, camps for kids or youth. The youth work within our member organisations is mainly carried out by qualified volunteering youth leaders.
We are 12 staff members in the office: A managing director, an accountant, youth workers/trainers and clerks. The working areas are: youth participation, Intercultural learning/international youth work, social inclusion, anti-discrimination and democracy promotion, gender equality, media pedagogy, child protection.
Tasks of the volunteer
The volunteer will have the work-station in our office and collaborate with our staff members, the volunteering youth leaders or youth workers within our member organisations and with our project partners.
There will be practical tasks as well as administrative in the daily work e.g. Mail in- and outbox, documentation, stuffing envelopes, shopping for our projects, seminar or meetings, contact with visitors. Please bear in mind that you will be a lot in the office.
You will help and contribute with your ideas in the organisation and implementation of workshops/seminars, international youth exchanges and out- and indoor events (e.g. children festivity, Leisure faire, volunteer event, and international weeks against racism)
You will get the opportunity to participate in a youth leader training on weekends aiming to get a national youth leader certificate which enables you to support camps for children in our member organisations.
You will get the chance to participate in the "Youth Forum Jury" of the Partnership for Democracy. The Jury takes decisions on applications from young people for small democracy projects
We will give you space to think on how you can contribute with your talents in self- organised small projects.
Working hours and holidays
8 working hours per day (language courses are included during the first 3 months), 5 days a week. You will have two consecutive days off per week and two days holiday entitlement per month. National Holidays are also free days.
Volunteer´s profile
Open minded for new experiences and ready to contribute with own ideas
Interested in promoting youth participation in local and international youth work, and discovering the diversity of youth work
Good English language skills and a basic knowledge of German is helpful
Flexible, responsible, motivated and a team player
Training
The volunteer will:
Attend the On-Arrival Training and Mid-Term Meeting, organized by the German National Agency.
Get qualified in our yearly youth leadership training aiming to acquire competences for assistance in projects within our member organisations
Receive mentorship sessions throughout the project.
Be provided an intensive German language course for the first 3 months.
Accomodation
The volunteer will stay in a fully equipped single room with personal sink and free WIFI-Access in a youth residence in the city center of Stuttgart. A shared Kitchen and showers/WC are on each floor. Further facilities include a laundry.
Food/pocket money/local transport
You will receive a monthly payment for food plus pocket money and a public transport card, allowing you to travel not only to the workplace but also during the leisure time.
Stuttgart
Stuttgart has a population of 635,911 and is the capital and largest city of the German state of Baden-Württemberg. It is located on the Neckar river and lies an hour from the Swabian Jura and the Black Forest. Read more here: https://en.stuttgart.de/welcome/city-portrait.php
How to apply?
If you´re interested in volunteering at Stadtjugendring, send us your application with CV and motivation letter to: esc@sjr-stuttgart.de.